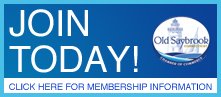 Membership in the Old Saybrook Chamber of Commerce fosters connections that create business success and provides opportunities to help make Old Saybrook a better place to live, work and play. Make an investment in your business and community by joining today!
Be Seen In 2015
Promote your business with the Chamber. We've got the placements to get you seen: website, e-news, newsletter, digital and traditional billboards, business directory, sponsorships and more. Click here to learn about

special offers and marketing opportunities

.


Volunteer for the 2015 Arts & Crafts Festival
Photo credits: Donna Buckley, Sky Chaser Photography; Carin Roaldset Photography
CONNECT WITH US!
Women In Business Council Luncheon
Engaging topics with featured speakers.
11:30am - 1pm at Saybrook Point Inn
Next meeting: September 9

Business Connections Hour
Fast paced round table "business blender".
8 - 9am at Apple Rehab
Next meeting: June 17
Chamber Connections
Business after-hours: meet, connect, promote.
5:30pm - 7pm at various member locations
Next meeting: June 25
Brown Bag Lunch & Learn Series
From technology to marketing, practical expertise you can use.
12 - 1:30pm at The Pavilion at Saybrook Point
Next meeting: June 2
Stay Connected
Sign up for our monthly newsletter
and never miss an event!
---


2015-16 Old Saybrook Business Directory & Community Guide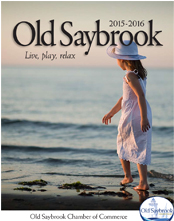 25,000 Copies. Delivered to residents in Old Saybrook, Westbrook, Essex. Distributed at I-95 visitor's centers, the CT building at The Big E, and available at 1 Main Street.