Arts & Crafts Festival

July 29 & 30, 2017


Over 150 artisans and craftsmen convene on the Town Green for the highly anticipated Arts & Crafts Festival.
The Festival attracts over 10,000 visitors who enjoy looking for that special piece of art or craft items.
Options include acrylics,
watercolors, oil paintings, stained glass, quilts, pottery, sculpture, jewelry,
photography, leather, wood carving, on-site caricatures, clothing & much more.
Local civic organizations offer summer food options!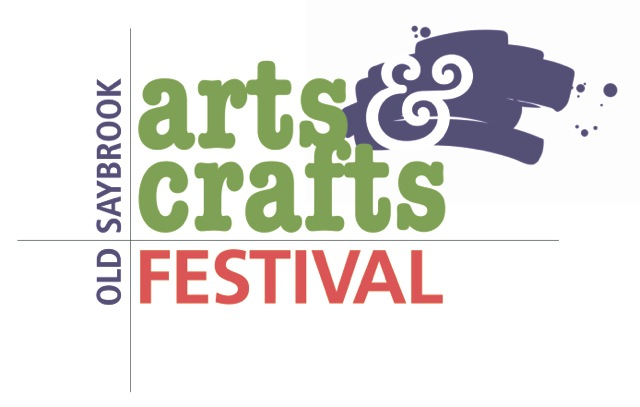 Town Green | 302 Main Street | Old Saybrook
Saturday 10am - 5pm and Sunday 10am - 4pm
Free Admission | Free Parking
---
ART EXHIBITORS

ACRYLICS


Cheryl Normandie




Brooklyn

CT

Jeanette Vertentes

No. Stonington

CT

GRAPHICS

Bill Dougal

Lebanon

CT

John Pattenden




Mystic

CT

MIXED MEDIA

Gail Barbour

Jamaica Plain

MA

Julianna Cameron

Colchester

CT

Som Clark

West Granby

CT

Mary Anne Delorenzo

Westbrook

CT

Patti Emanuel

Waterford

CT

Lauren Harris

Old Saybrook

CT

Don Hart

Ledyard

CT

Jim Kandik

Windsor

CT

John Mathers

Madison

CT

Jim & Judy Miller

Port St. Lucie

FL

Melanie Moore




Malden-on-Hudso

n

NY

Kate & Bill Murphy

Stratford

CT

Don Nichols

Fort Lauderdale

FL

Karen Parker

Lincoln

RI

MUSIC

Sergei Novikov

Stoughton

MA

OILS

Kenneth Aunchman

Buford

GA

Robert Blazek

Litchfield

CT

Bob Ferraro

North Branford

CT

Frances Henderson

Sharon

MA

Bao Ke

Corona

NY

Carlos Rios




Milford

CT

Jihong Shi

N. Babylon

NY

Iva Vranova

Pen Argyl

PA

PASTELS

Tana Cheng

Coram

NY

PHOTOGRAPHY

David Del Biondo

Old Lyme

CT

Mike Johnson

Natick

MA

David Micelotta

Farmingville

NY

Larry Reitz

Salem

CT

Januelle Rzapa

Lisbon

NH

Tom Sayers

Tolland

CT

David Stern

Brookline

MA

Patrick Zephyr

Pelham

MA

SCULPTURE

Linda Hayden


Enfield

CT

WATERCOLORS

Chieh-nie Cherng




Hillsborough

NJ

Cathy Johansen

Westerly

RI

Jackie Maloney

Hampton Bays

NY

Anita Price

Mystic

CT

John Stevens

Bird-in-Hand

PA

Dianna Tyler

Amston

CT

YOUTH ART

Old Saybrook Youth & Family

Old Saybrook

CT

CRAFT EXHIBITORS

CERAMICS / POTTERY

Susan Brum

Walpole

MA

Michael Chatterley

No. Kingston

RI

Robert Fishman

No. Scituate

RI

Nancy Johnson-Mercado

Norwich

CT

Saralyn Lindsley

Mystic

CT

Lynne Puhalla

No. Attleboro

MA

Judy Rohrbaugh

Bellefonte

PA

Heather Rousseau

Haverhill

MA

FIBER

Nadja Adman

Centerport

NY

Carmen Beaton

Wakefield

MA

Heather Cohen

Derry

NH

Nancy Desjardins

Bristol

CT

Lynne Fliegel

Phoenica

NY

Susan Gascoyne

Higganum

CT

Sharon Gatzke

Lebanon

CT

Bonny Hall

Brattleboro

VT

Michele Holt

Old Saybrook

CT

Paula Jacobi

Old Saybrook

CT

Theresa Kinney

Moosup

CT

Linda Kos

Northford

CT

Kathy Kovelski

Ocean Park

ME

Gwen Majercak

Williamsburg

MA

Erica Moses

West Hartford

CT

Caitlan Nadolny

Hamden

CT

Tracy Peason

Warren

RI

Deena Samberg-Shefsky

West Hartford

CT

Rich Simons

Walpole

MA

Martha Simpson

Windsor

CT

Gail Tower

Rego Park

NY

Monica Weber

Roxbury

CT
| | | |
| --- | --- | --- |
| CRAFTERS cont'd | | |
| EMBELLISHMENT | | |
| Blake Carlton | Granby | CT |
| Claudia Cormier | Bolton | CT |
| Lauren DeLoreto | Old Lyme | CT |
| Phyllis Elswick | Wakefield | RI |
| Deborah Lindsley | Narragansett | RI |
| Laurie-Annya Linfoot | Stonington | CT |
| Martha McGann | Windsor | CT |
| Elizabeth Mehrtens | Gansvoort | NY |
| GLASS | | |
| Liza Abelson | Pawtucket | RI |
| Eileen Clark | Guilford | CT |
| Karen Daviau | Lebanon | CT |
| Pam Day | Norwich | CT |
| Neal Drobnis | No.Scituate | RI |
| Paula Garille | Uxbridge | MA |
| Peter Guilday | Walpole | MA |
| Syd Milliken | Eastham | MA |
| Ann Torrey | Worcester | MA |
| Jean Paul Violette | Colchester | MA |
| JEWELRY | | |
| Kimberly Arpaia | New Haven | CT |
| Susan Baker | Mystic | CT |
| Gail Barton | Niantic | CT |
| Joe Beramendi | Mahwah | NJ |
| Alison Cargill | West Hartford | CT |
| Tom Chavanne | Oaklyn | NJ |
| Ryan Clark | West Granby | CT |
| Linda Davidson | Columbia | CT |
| Terri Davis | Exeter | NH |
| Nick DeDominicis | Old Saybrook | CT |
| Sue Gallagher | Marlborough | CT |
| Kate Jones | Franklin | MA |
| Daniel Kalisz | Parsonsfield | ME |
| Katherine Lewis | West Nyack | NY |
| Gail Marceau | Gales Ferry | CT |
| Nancy Marland Wolinsiki | Swampscott | MA |
| Leann Maxwell-Burr | Colchester | CT |
| Annika McKenna | Hamilton | MA |
| Lauren Mullaney | West Hartford | CT |
| Nurit Niskala | Manchester | NH |
| Linda Popper | So. Windsor | CT |
| Hillary Rezendes | Berkley | MA |
| Jill Scholsohn | Kent | CT |
| Willie Trejbal | Wappingers Falls | NY |
| Wendy Waugaman | Port Clyde | ME |
| Barbara Weinreb | Dix Hills | NY |
| LEATHER | | |
| Drew Archer | Old Lyme | CT |
| METAL | | |
| J. Takaki | M. Walker | Brattleboro | VT |
| CONSUMABLES | | |
| Stacie Bourne | Whitehouse Station | NJ |
| Cheryl Deloreto | Niantic | CT |
| Carol Gingrich | Lords Valley | PA |
| Alyssa Kellogg | Old Saybrook | CT |
| Melissa Rioux | Saco | ME |
| Paul Scott | Tuxedo Park | NY |
| Jessica Wisniewski | Chicopee | MA |
| WOOD | | |
| Allen Desjardins | Bristol | CT |
| Joseph Dowden | Stafford Springs | CT |
| Debi Hitter | Castleton | NY |
| Judy & Dan Liddle | Port St. Lucie | FL |
| Jackie Mazzella | Niantic | CT |
| Raymond Mederios | Lebanon | CT |
| Jeffrey Nelson | New Hudson | NY |
| Dan Paczowski | Niantic | CT |
| John Rettenmeier | Ashford | CT |
| Tom Rimmer | Burlington | CT |
| Bob Sabolefski | Templeton | MA |
| Howard Schwartz | Freehold | NJ |
| Jim & Lynn Wettach | St. Augustine | FL |
| Howard Wiley | East Hampton | CT |



Thank you to our T-Shirt Sponsors



ALL WASTE, INC.
Gladeview Health Care Center
JM Realty
Lewitz, Balosie, Wollack, Rayner & Giroux, CPAs
Primary Residential Mortgage, Inc.
Susan Taylor Agency-FARMERS INSURANCE
The Possibility Experience

Thank you to our Friends of the Festival
A R Mazzotta Employment Specialists
Beame Realty
Clean Paws Mobile Spa

Community Foundation of Middlesex County
DB & Associates Realty Group
Dr. Richard Goldfeder DMD
Essence Center for Beauty & Wellness
Harbor Books
Jazzercise

Kiwanis Club of Old Saybrook / Old Lyme
Knobelsdorff Law Office, LLC
Leslie & Bob Holland
Lyman Real Estate
Middlesex Eye Physicians

Old Saybrook Economic Development Commission
Parthenon Diner / Restaurant
Pavement Protectors

Post & Main

Saybrook Country Barn
Scranton Financial Group
Service Master
Sydney Anderson - Wm Pitt Sotheby's Realty
The Children's Tree Montessori
The Essex Group