MARCH 4, 2017
12 - 3PM
MAIN STREET OLD SAYBROOK
Thank you to Presenting Sponsor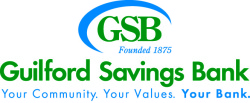 Head to Main Street Old Saybrook for this annual winter tradition in which chefs compete for "best chili" and you, the voting public, get to taste their outstanding recipes and vote for your favorite! From "Chili-Chili-Bang-Bang" to "Sargent Peppers" you'll find a variety of flavors sure to please. Tickets are $10 and may be purchased at ballot stations along Main Street. A minimum of 10 chili dishes must be sampled for a ballot to be considered valid.

The top three vote getters are awarded first, second, and third place, receive a donation to the charity of their choice, and earn bragging rights for the year!

Proceeds from the Chili-Fest fund the C. Wilfred Hunter Scholarship. In 2016 the Chamber awarded four scholarships to college-bound seniors.




Highlights of Chili Fest 2016

Congratulations to our 2016 Winners
PEOPLE'S CHOICE AWARDS (by popular vote)
1st Place:
Angus McDonald/Gary Sharpe & Associates
, Charity: Shoreline Soup Kitchen

2nd Place: Fresh Salt at Saybrook Point Inn, Charity: Shoreline Soup Kitchen

3rd Place:

The Monkey Farm
, Charity: Old Saybrook Ambulance

JUDGE'S CHOICE AWARDS
Old Saybrook Police Department